Barbershop Books® Inspires Kids To Read For Fun!
Our award-winning literacy programs celebrate, amplify, and affirm the interests of Black boys.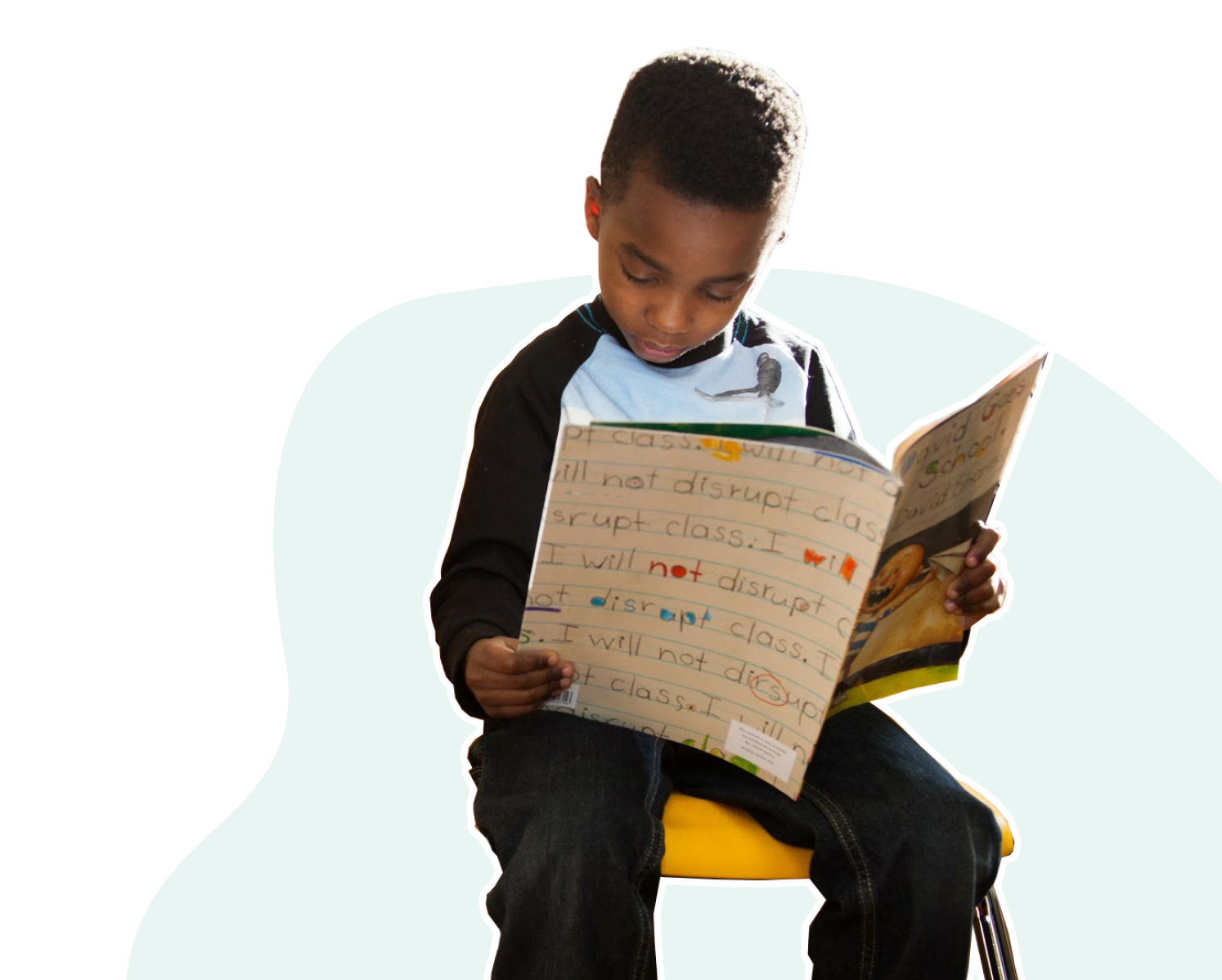 Child-friendly Reading Spaces in Barbershops Increase Out-of-school Time Reading
---
Barbershop Books® In the News…
---
Browse our E-Library
Features 70+ fun storytime videos and a diverse collection of independently published ebooks.
Recommend a barbershop
Want to help bring fun books to a local barbershop? Connect us with an interested shop.
What We've Heard
"I learned why my son loves Captain Underpants – it's as silly as he can be – and that the genre is OK for beginning readers. Comics get a bad rep."
— Ersula R., North Carolina
"He was able to participate in a program with peers and an instructor that reflected him. He really enjoyed participating in the program. He told me after today's class that he wished it would have continued until school started back up."
— Sharon M., Rhode Island
"His taste stayed fairly consistent, only he gained more vocabulary describing it. He can now articulate the genre and category."
— April C., New York City
We inspire Black boys to read for fun by . . .
We seek out and integrate the interests, knowledge, and lived experiences of Black boys and other vulnerable children. Their voices inform our book curation and programming.
The Barbershop Books E-Library features fun storytime videos and high-quality, independently published e-books from diverse authors.
Visit E-Library
Over the past 3 years, Barbershop Books has developed and piloted groundbreaking reading identity exploration and assessment materials through our Reading So Lit™ program.
In Fall 2023, we will launch the Reading So Lit™ platform for preK-5. This SEL-based reading tool helps children better understand and express their reading preferences. It equips educators and administrators with strengths-based reading data they can use to make student-centered decisions about content, instruction, and learning environments.
LEARN MORE
Barbershop Books® partners with individuals, organizations, city governments, school districts, and library systems to expand reading opportunities for Black boys by creating and supporting fun reading experiences in barbershops.
In our participating barbershops, Black boys are more likely to be observed reading independently than doing any other activity including using a mobile device and are also more likely to identify as readers than boys in shops that don't participate in the Barbershop Books® program.
Sponsor a barbershop