program
Barbershop Books
Connects fun books to a male-centered space and involves men in boys' early reading experiences.
How It Works
Partner with us to support fun early literacy experiences in local barbershops for Black boys and other vulnerable children ages 8 and below.
Kid-sized Bookshelf + Books
Colorful bookshelf and a curated set of 45 fun, boy-approved books.
Window Decal
Informs community that a barbershop helps the babies read.
Online Barber Training
Tips for engaging families and supporting reading in the barbershop.
Sponsor a New Shop
Launch the Barbershop Books program to an interested barbershop in your community.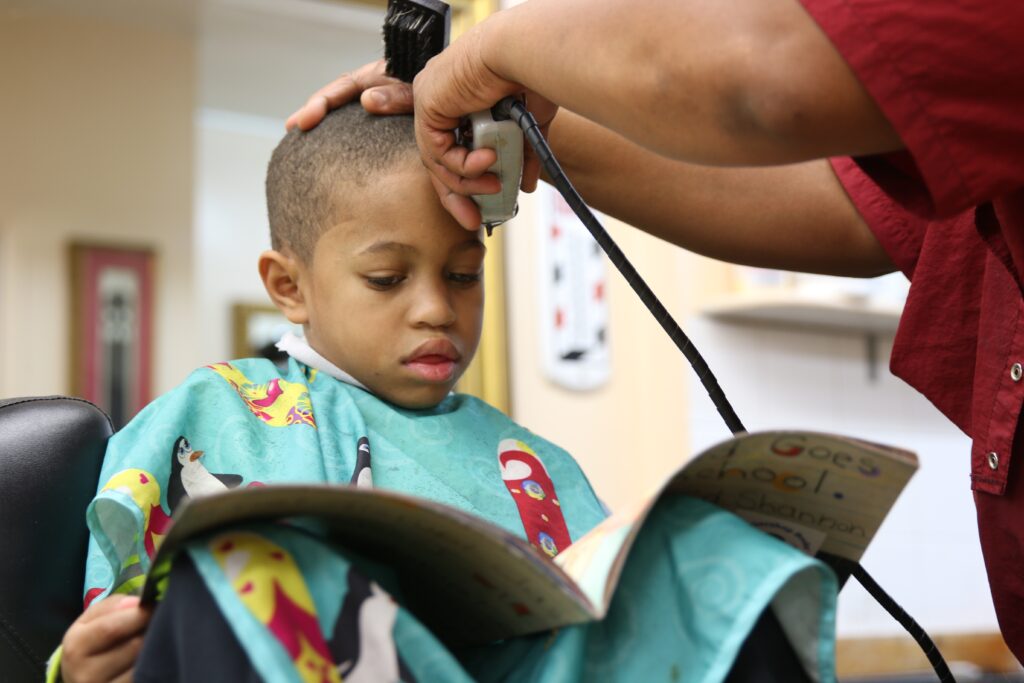 Recommend a Shop
Connect us with a barbershop that wants to help the babies read.
Help Us Reach More Boys
Want to sponsor 5+ barbershops to create a larger impact?