program
Barbershop Books
Connects fun books to a male-centered space and involves men in boys' early reading experiences.
How It Works
We make it easy to support early literacy in barbershops. Partner with us to expand reading opportunities for kids in underserved communities across America.
Interactive Poster
Helps barbers and parents start convos about reading. Includes QR code to free E-Library.
Window Decal
Informs customers and the community that a barbershop helps the babies read.
Online Barber Training
Shares helpful tips and engagement strategies for promoting reading in the barbershop.
Book Distribution
25 book packets, each containing 3 boy-approved titles to help kids start home libraries.
Kid-sized Bookshelf + Books
Colorful bookshelf and a curated set of 45 fun, boy-approved books. (Post COVID)
Sponsor a New Shop
Launch the Barbershop Books program to an interested barbershop in your community.
Adopt a Participating Shop
Keep the Barbershop Books program going in one of our participating barbershops.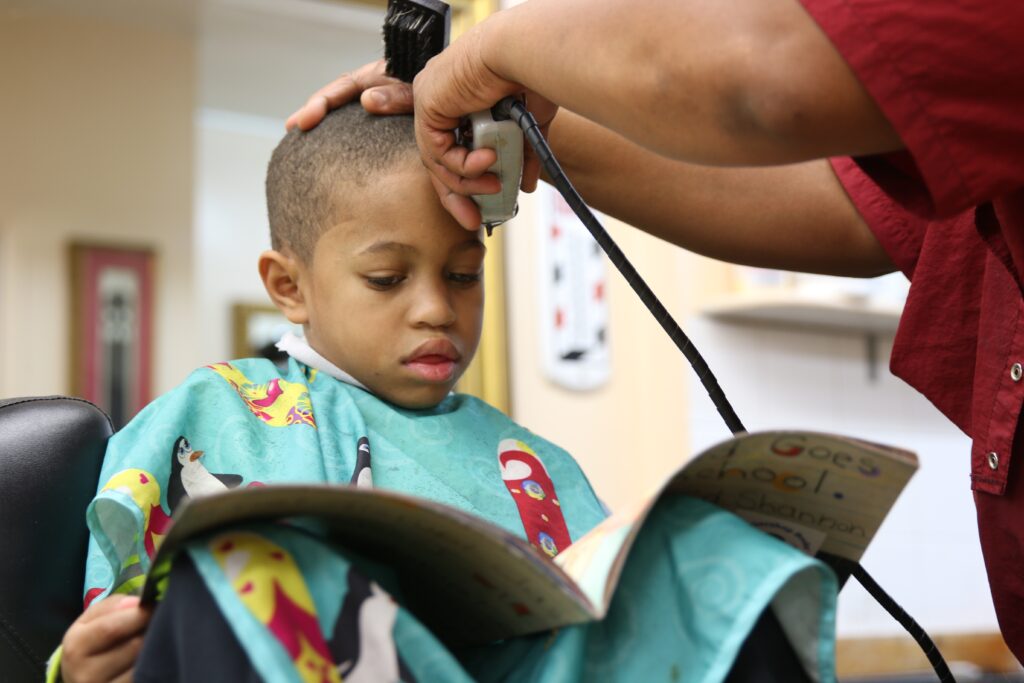 Recommend a Shop
Connect us with a barbershop that wants to help the babies read.
Help Us Reach More Boys
Want to sponsor 5+ barbershops to create a larger impact?