Barbershop Books curated this fun book list just for you!
#HelpTheBabiesRead #BarbershopBooksListTwo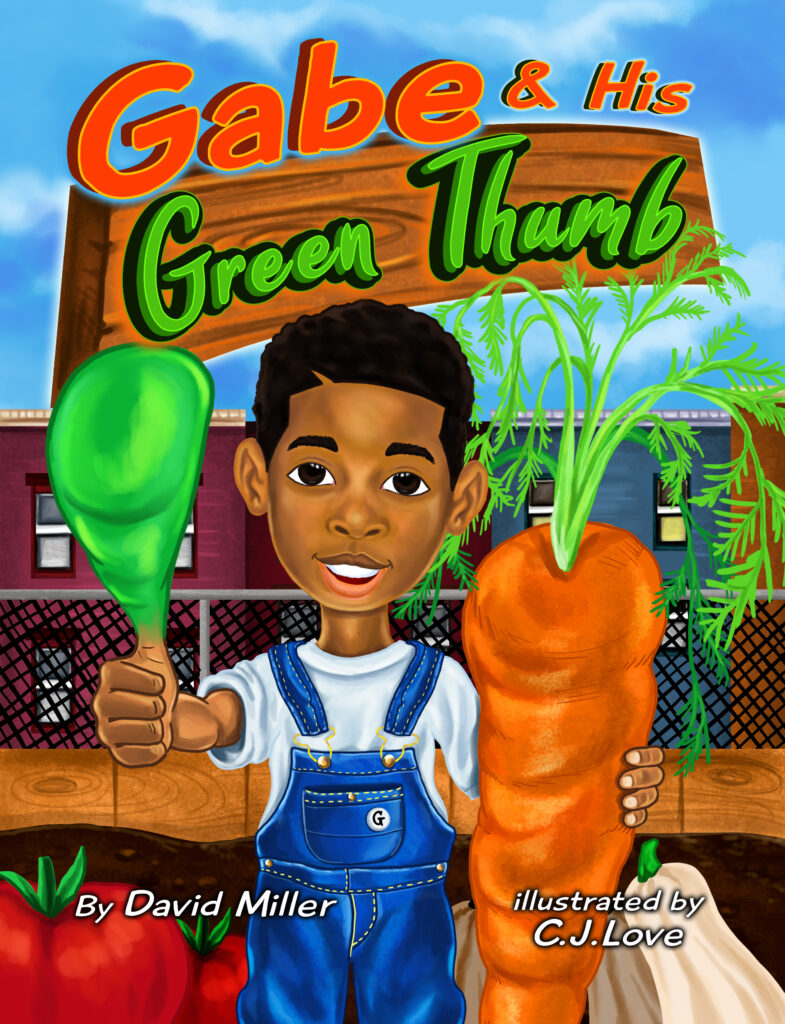 David Miller
A young boy finds the magic in gardening and inspires his community.
Ages: 4 – 8
How Do Dinosaurs Say Good Night?
Jan Yolen
Young readers will see themselves through the eyes of dinosaurs in this humorous story about the bedtime routine.
Ages 4 – 8
Crown
Derrick Barnes
A celebration of black boys and the crown of royalty they rock with a visit to the barbershop.
Ages 4 – 8
Yo! Yes?
Chris Raschka
Finding a new friend is as simple as a Yo! and a Yes!
Ages 4 – 8
Way of the Ninja
Greg Farshtey
Legos and Ninjas are a perfect match in this colorful first book of the Ninjago series.
Ages 6 – 9
There is a Bird on Your Head!
Mo Willems
An award-winning title from the kid-favorite Elephant & Piggie series.
Ages 6 – 9
EllRay Jakes is Not a Chicken!
Sally Warner
Readers will find out if EllRay Jakes stand up to bullies while staying out of trouble.
Ages 6 – 9
Diary of a Wimpy Kid
Jeff Kinney
The first book in the laugh-out-loud series about a kid, his thoughts, and the sometimes humorous trials of middle school.
Ages 8 – 12
Ty Allen Jackson
Javon is more than super, he's the Supadupa Kid in this story perfect for adventurous readers.
Ages 8- 12
New Kid
Jerry Craft
Using his personal experience, Jerry Craft's graphic novel is a relatable tale about creating your own path in a new world.
Ages 8 – 12
Sign Up To Get New Book Lists First!
Black boys are more than the reading challenges they face. They are more than their skin color or hair texture. We celebrate the interests, opinions, feelings and lived experiences that make up who Black boys are and what they want to read. Barbershop Books' new "10 Books that Inspire Black Boys to Read" blog series provides parents and educators with a diverse collection of high-interest titles that inspire Black boys to read for fun.
We incorporate recommendations from Black boys and highlight their full humanity. Laugh, think, and talk as you read our carefully curated titles with the Black boys in your life. Reading independently is always welcomed, but we invite you to enjoy these fun books together. The books feature in this list are guaranteed to engage avid and reluctant readers alike.
What type of books are included in this list?
Barbershop Books curates books that…
1. Affirm the humanity of Black boys
2. Feature diverse characters
3. Are recommended by Black boys
4. Inspire boys to read for fun
5. Connect to popular book series
6. Involve humor
7. Involve action and adventure
8. Are available in the Barbershop Books E-library