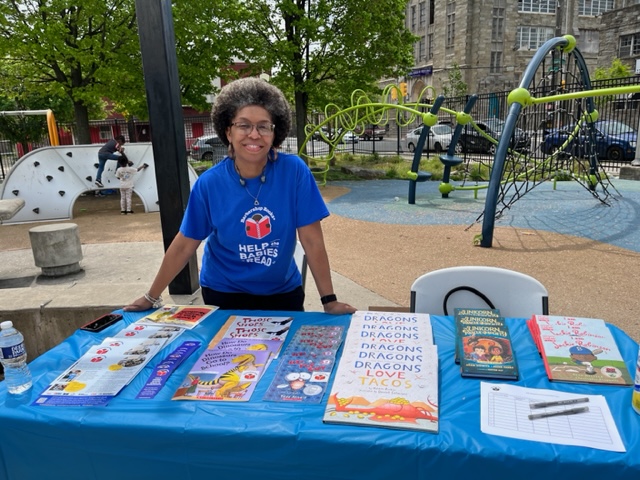 Meet Barbershop Books Philadelphia Program Coordinator Cynthia Richards!
Cynthia is a lifelong Philadelphia resident. She is a proud alumna of Virginia Tech where she earned her bachelors degree in family and child development. She has spent most of her career working in community based organizations serving children and families. Cynthia is a wife and the mother of three boys. She loves to cook, craft and read.
Why do you do this work for BSB?
I feel like introducing children to literacy early and helping them to enjoy reading is important to their overall development and when it comes to not putting children in a box and showing them the value of reading and the joy of reading, it's super important.
What is your favorite part about working for BSB as program coordinator?
I love being able to do the book giveaways and seeing the kids' faces when they get a book. I don't know that people realize how excited kids are about books outside of the school space. One little boy, he was like "we have this in my school!" when he saw Dragons loves tacos. But it's also like, i like connecting with barbers, specifically men of color, who really agree with the mission.
Having conversations with these brothers in these shops and for them to totally agree on how important it is for the boys to read, that has been very enjoyable because others may think that that would not be a priority.
When they get excited, I really enjoy that.
What was your favorite book as a child?
The Snowy Day, I even have the snowy day socks. My own life was set in an urban setting, there was an emphasis on family and how important family was and I love snow! It reminded me a lot of my own personal experience growing up in an urban setting and coming from a closely connected family. It was nice to see a book with children of color, someone took the time to write about our experience.
Thank you Cynthia for all you do to help the babies read!