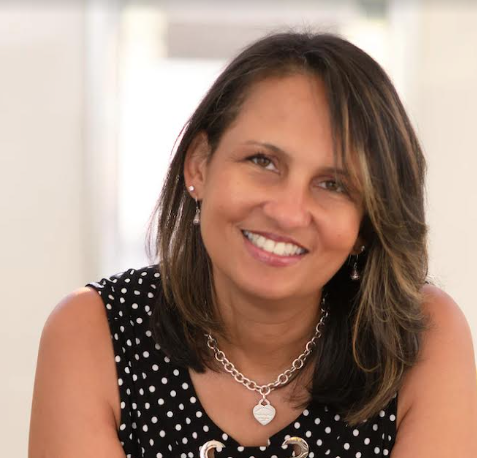 In the world of children's literature and self-publishing, Tiffany Robinson has emerged as a shining star. With a passion for promoting loving families, supportive friendships, and kindness, her books celebrate diversity, specifically focusing on Black children. Tiffany's work showcases her dedication to spreading positivity, inspiring young minds, and normalizing the experiences of Black families.Tiffany's diverse professional background as an US Air Force veteran and an owner of a franchise restaurant, has shaped her perspective on leadership, persistence, and decision-making. Let's dive into the journey of this remarkable author who continues to make a difference in the literary world!
What motivated your decision to include your book in the Barbershop Books E-Library?
I was motivated to include my books in the BSB library because I feel it is important to make sure that all children have access to books in some form. I appreciate the Barbershop Books' mission and was thrilled with the opportunity to join the other outstanding authors on your site who are also helping make it easy for children to read high quality books.
What was your favorite book as a child?
Anything in the Encyclopedia Brown and Nancy Drew series.
Can you tell us a bit about the main characters or themes in your book?
My themes are always about representation and featuring characters who have a journey. Love , positivity, and kindness are always central themes. My books that feature people always normalize Black characters in average day-to-day situations. All children deserve to read books that normalize everyday Black families living everyday lives.
What inspired you to pursue self-publishing and become an author?
I was inspired by a group of elementary school children at Wheatley Elementary in Louisville, KY
Can you share your experience with the self-publishing process and any challenges you encountered along the way?
In the beginning, I invested a lot of time searching for resources – first an illustrator and editor, and I spent a lot of time researching publishing options. I chose to self-publish on my own to protect my rights to my work. I was very fortunate to find an exceptional illustrator and editors to make sure my work is high quality and visually appealing to readers. One big challenge was doing it on my own, but I persevered and was encouraged by my family and friends.
Have you considered transitioning from self-publishing to traditional publishing, or do you plan to continue self-publishing your future works?
I have not yet, no. I have enjoyed great success finding a niche within self-publishing, and will continue to do so.
How important do you think community support and engagement are for self-published authors, and how have you engaged with your readership community?
Community support and engagement is vital. I have been very fortunate to have built relationships with several donors, community organizations, and regular readers who value building book rich environments and support my work. Thanks to generous donors, my books have been shared with thousands of families all over the US. We're creating a revolution of readers.
Can you share any advice or tips for aspiring authors who are considering self-publishing their own work?
Keep writing! Be sure to hire a professional editor and professional illustrator – it is a worthy and necessary investment.
What has been the most rewarding part of being a self-published author so far?
Reading with young people and helping them understand that literacy is power and reading is a gift that opens so many doors. I love talking with kids about the jobs that support literature, and helping them understand they can follow their dreams of becoming creative contributors through writing, illustrating, photography, or other ventures.
Are there any future projects or upcoming books that you're currently working on or planning to release?
I am working on a third book in my "Zoe" series. My sister and I are co-writing a contemporary fiction novel about three friends living their best lives in Philadelphia. The "Zoe" book will be published before the fall. The fiction novel will be out before summer '24.
Lastly, what message or takeaway do you hope readers will gain from your books?
Kindness and persistence will take us anywhere in life we want to go.
You can find Tiffany's books in the Barbershop Books E-Library, or check out her autographed books and connect with her on her author website at lapechebooks.com, Facebook as LaPeche Books, and Instagram as @LaPecheBooks.