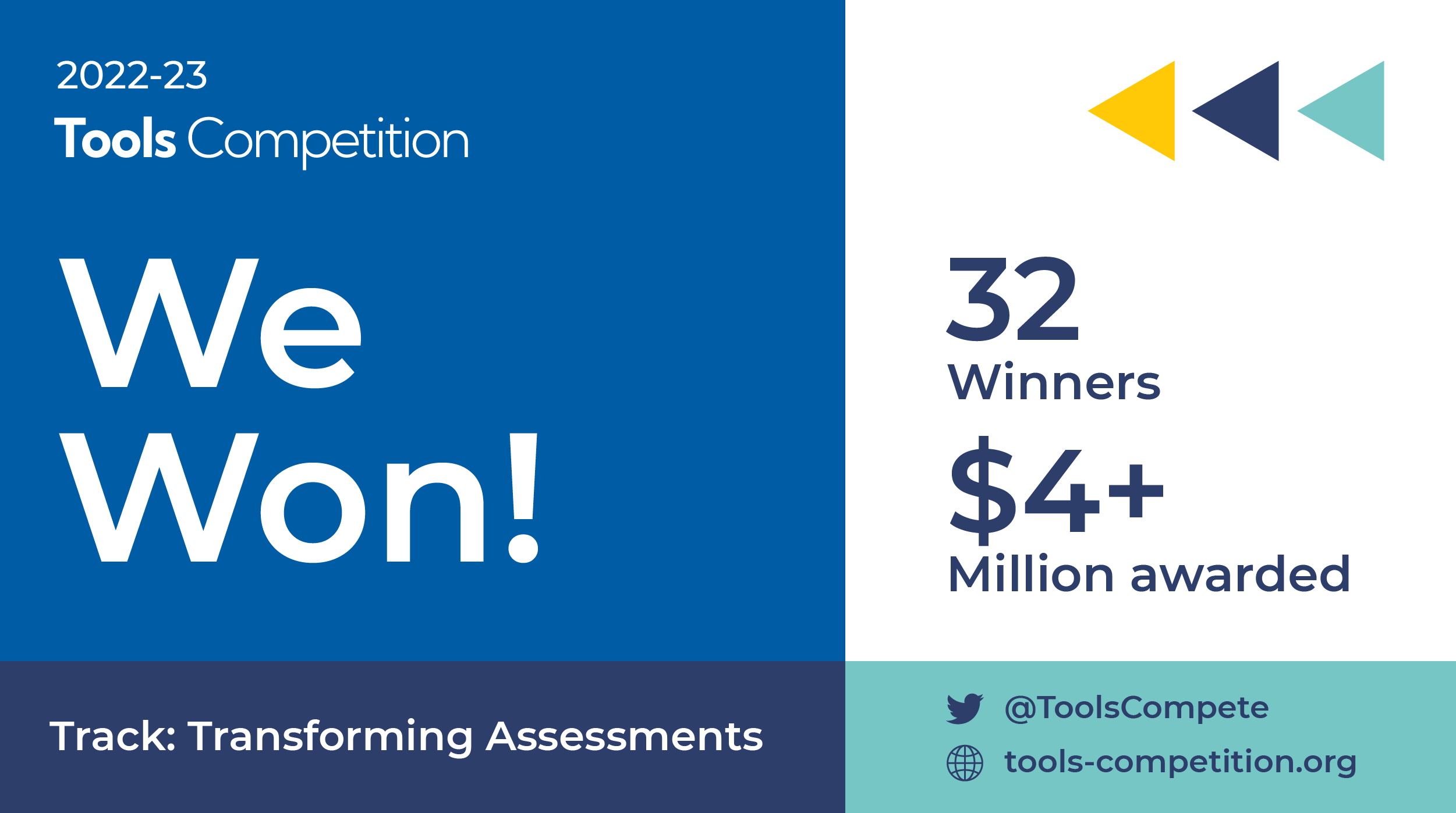 Barbershop Books' Reading So Lit program was named today as one of 32 winners of the 2022-2023 Tools Competition. Reading So Lit joins teams from 12 countries being awarded more than $4 million to develop and expand tools that will impact 35 million learners by 2026.
Reading So Lit will receive $50,000 to generate actionable, strengths-based reading data that empowers educators to make student-driven decisions that improve content curation, reading instruction, and learning environments.
Winning teams recognized and supported as part of the Tools Competition are tackling solutions to improve students' K-12 math competency following the sharpest declines in decades, address equity in education, bolster students' problem-solving and emotional skills, and unlock career training opportunities for adults via virtual reality.
This year's competition generated more than 1,000 proposals from 73 countries, with the 32
winners hailing from institutions and organizations across North America, Europe, Asia, South
America, the Middle East, and Africa.
This is the third cycle of the Tools Competition, which has awarded nearly $10 million to 80 ed
tech innovators to date.
The next cycle of the Tools Competition will launch on September 21, 2023. To learn more, sign up to attend the virtual competition launch event here.
Special thanks to Alvin Irby, Barbershop Books Founder (RSL Chief Learning Architect), Justin Norman, PhD, Computer Vision and Machine Learning Researcher (RSL Lead Tech Consultant), Laurence Welch, Engineering Manager (RSL Tech Consultant and Barbershop Books Board Member), and Malcolm Dill, Elementary School Teacher (RSL Curriculum Developer and Teacher Experience Consultant) for helping to make this possible.
A full list of winners and their projects can be found here.