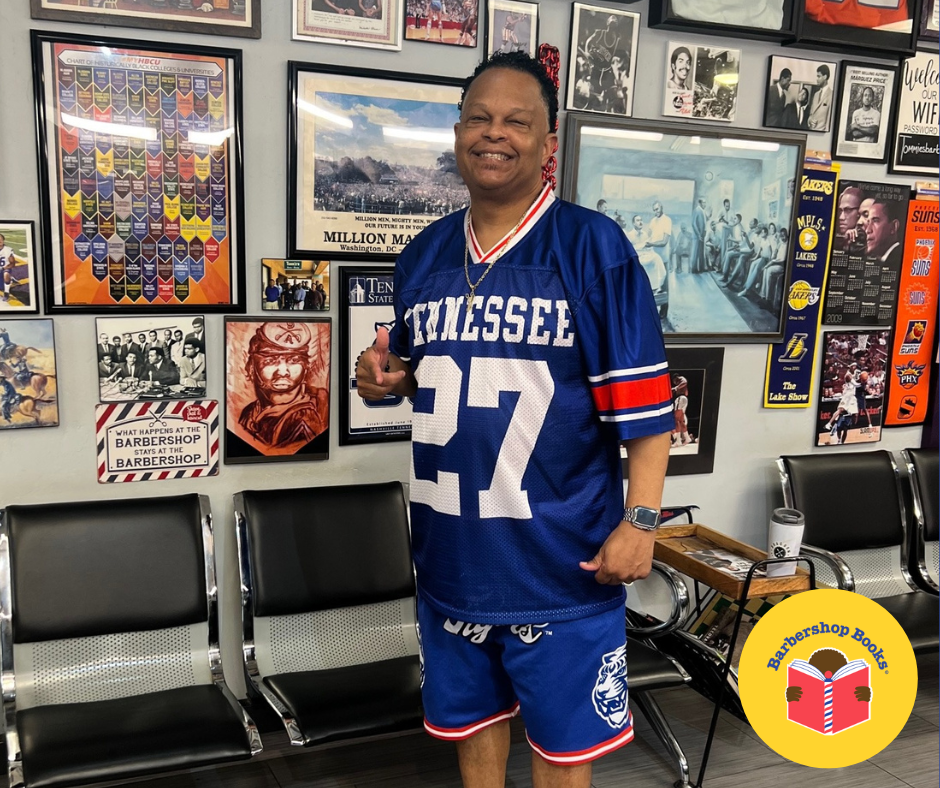 Tommie Clardy Jr. is the proud owner of Tommie's Barber & Beauty, nestled in the vibrant city of Tucson, Arizona. With a remarkable 32-year career as a barber under his belt, Tommie's journey is deeply intertwined with the local community.
Tommie has been a Barbershop Books partner since 2019. Reflecting on the program Tommie said, "one of the first things that the kids do is go right to the books. It's really a good thing."
Tommie's connection to reading runs deep. It was first nurtured by his aunt, a dedicated school teacher, who he credits with instilling in him a lifetime love for books.
For Tommie, being a part of the Barbershop Books program isn't just about his love of reading, it' about serving his community.
"I am part of our black community in Tucson. We are a very diverse barbershop; we have pretty much anyone come in here, which is pretty cool. I grew up in a black neighborhood in Tucson, Arizona, a college town and a border town" Tommie shared.
Recently, Tommies' Barber & Beauty shop hosted a Back to School Backpack Giveaway event. It was just one event of many that demonstrates Tommie's commitment to giving back to his community. Tommie has grand plans for the future, envisioning even bigger and better events to uplift and support the community he holds dear.
Barbershop Books is proud to partner with Tommie Clardy Jr., a community champion and an advocate for education.