Barbershop Books is celebrating a decade of helping the babies read 🎉
We invite you to celebrate this tremendous milestone with us on Wednesday, November 8th, from 6:00 to 9:00 p.m. at the Museum of the City of New York. Purchase your tickets here.
Join us as we honor early literacy advocate and Barbershop Books supporter Jeff Lindor.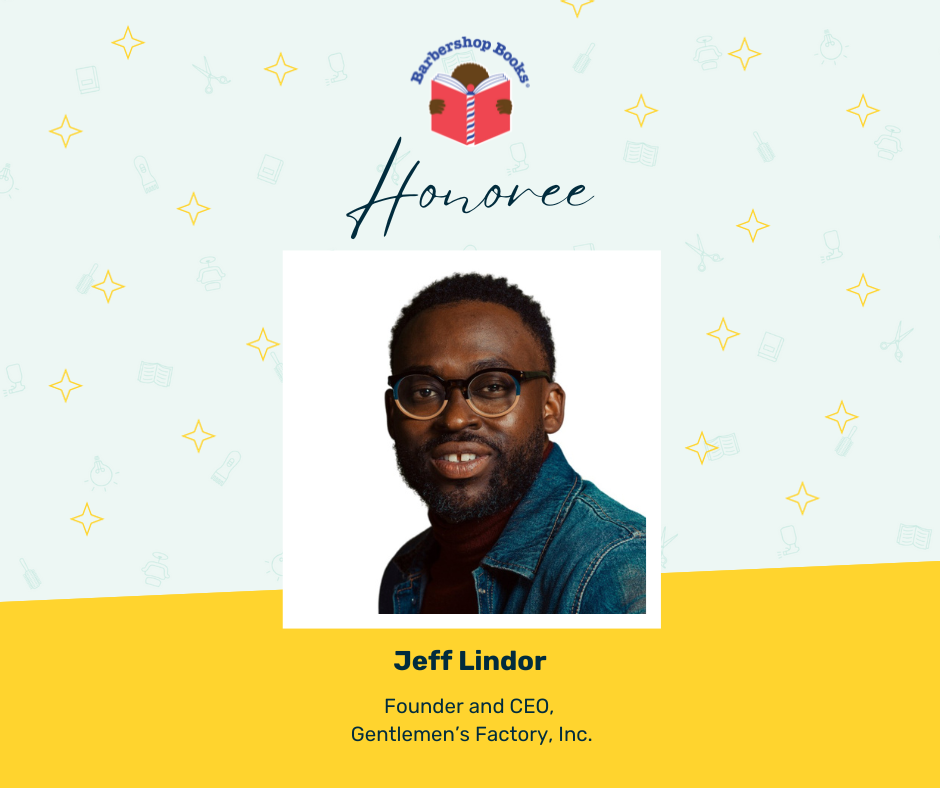 Jeff Lindor is the Founder and CEO of The Gentlemen's Factory. The Gentlemen's Factory is a co-working social space that is designed to enhance the lives of men of color. It is a home for entrepreneurs, thought leaders, activist, creatives, students, and corporate professionals alike.
Lindor realized that men of color grow in isolation, which inspired him to create a safe space where men do not feel that they are alone in their personal and professional journeys. The Gentlemen's Factory provides its members with a strong culture of collaboration, unity, and accountability that maximizes their growth.
Lindor previous experiences include serving as the Strategic Advisor to the Executive Staff at the NYC Department of Correction, Adjunct Lecturer at the City University of New York, and a Communications Strategist at Emblem Health, where he led the initial roll out of the Affordable Care Act.
He has been featured on the front page of the New York Times, the New York Daily News, Black Enterprise and Pix11 News. Lindor earned a Bachelor's degree in History at The City University of New York and his Master's in Urban Policy Analysis & Management at The New School. Jeff lives in Brooklyn, NY with his wife and two children.
---
Barbershop Books is looking for sponsors for our 10th Anniversary Celebration.
Your sponsorship will support Barbershop Books' expanding programs, impacting over 15,000 Black boys and other vulnerable children this year!
To reserve your tax-deductible sponsorship, email Sheena Brockington at sheena@barbershopbooks.org.